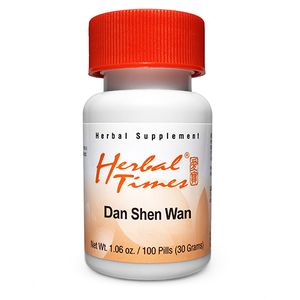 DAN SHEN WAN, HERBAL TIMES®
Common usage: Invigorates blood, breaks blood stasis, clears heat, calms shen, resolves chest oppression, opens orifices. Chest pain caused by poor circulation of blood or accumulation of blood fats. Applicable for angina pain, distending into the arm, palpitations, tachycrdia, and restless sleep or insomnia.
100 Pills per bottle
Suggested dosage: 4 pills, 3 times per day
Ingredients: Dan Shen (72%), Sha Ren (14%), Tan Xiang (14%).
Warning: Prohibited During Pregnancy!