---
Dr. Sifre has dedicated his entire career to providing the highest level of acupuncture, Chinese and functional medicine and guidance to his patients. Comprehensive medical acupuncture© is his core approach to reaching the most complete results in mind-body functioning. This intensive level of treatment addresses specific root causes through a thorough health evaluation and multi-layer treatment, as opposed to treating just the symptoms. His treatments are guided by classical examination principals like tongue and pulse diagnosis, and by the biochemistry of the patient.
Find out more
---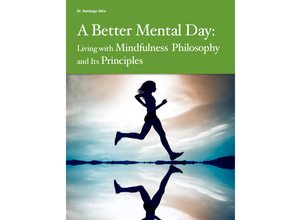 A Better Mental Day: Living with Mindfulness Philosophy and Its Principles (eBook) by Dr. Santiago Sifre
---
Blog
Anxiety has been a part of the human condition for over 3 million years. It has been a natural part of our survival, allowing us to be vigilant in dangerous...