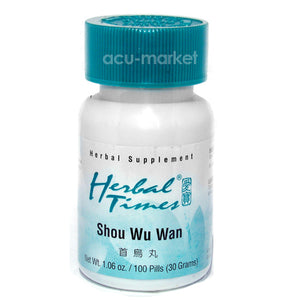 SHOU WU WAN, HERBAL TIMES®
Common usage: Nourishes and invigorates blood, tonifies qi, benefits kidney and liver. Hair loss, alopecia, patch balding with shiny bald spots and loss of other body hair.
100 Pills per bottle
Suggested dosage: 4 pills, 3 times per day
Ingredients: Shou Wu 100%.
Warning: Prohibited During Pregnancy!