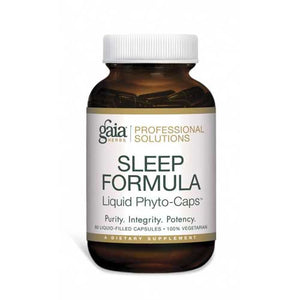 SLEEP FORMULA 60 CAPS, GAIA PROFESSIONAL
Getting a restful night's sleep is essential for optimal health. Sleep Formula combines botanicals historically recognized to address difficulty with sleep, working to normalize the restlessness, physical tension, and worry sometimes associated with occasional sleeplessness.* It may also be used when nervous excitement and/or stress affect normal sleep patterns.
Take 2 capsules 1 hour before bed or as directed by your health care provider.
Maximum time of use: one month.